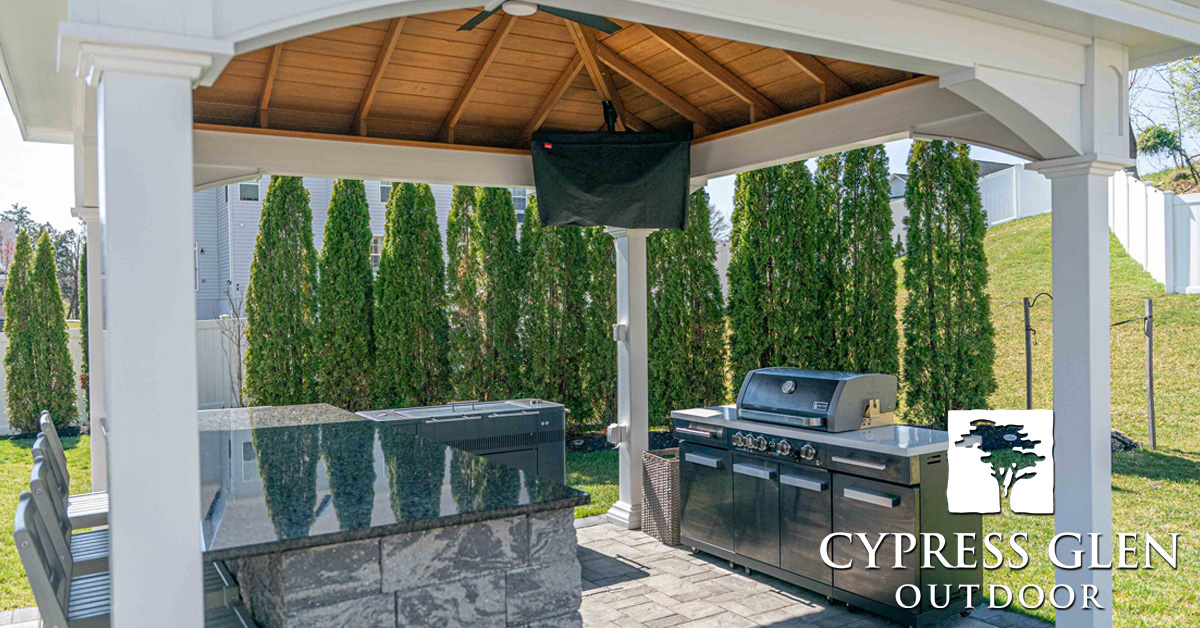 Outdoor kitchens take home entertainment to a whole new level. It's time to upgrade your patio with an outdoor kitchen to create the ultimate outdoor oasis. The cook no longer has to watch everyone else relax while they shuffle food and drinks from indoors. If you're a dedicated DIY person, installing one yourself is doable. But you better have a lot of time on your hands and be ready to sacrifice your summer. A licensed contractor, Like Cypress Glen Outdoor, will ensure the installation of the utilities meets the code. We have the experience to make your vision come to life while you sit back and relax. We'll meet at your home to discuss designing your perfect outdoor kitchen.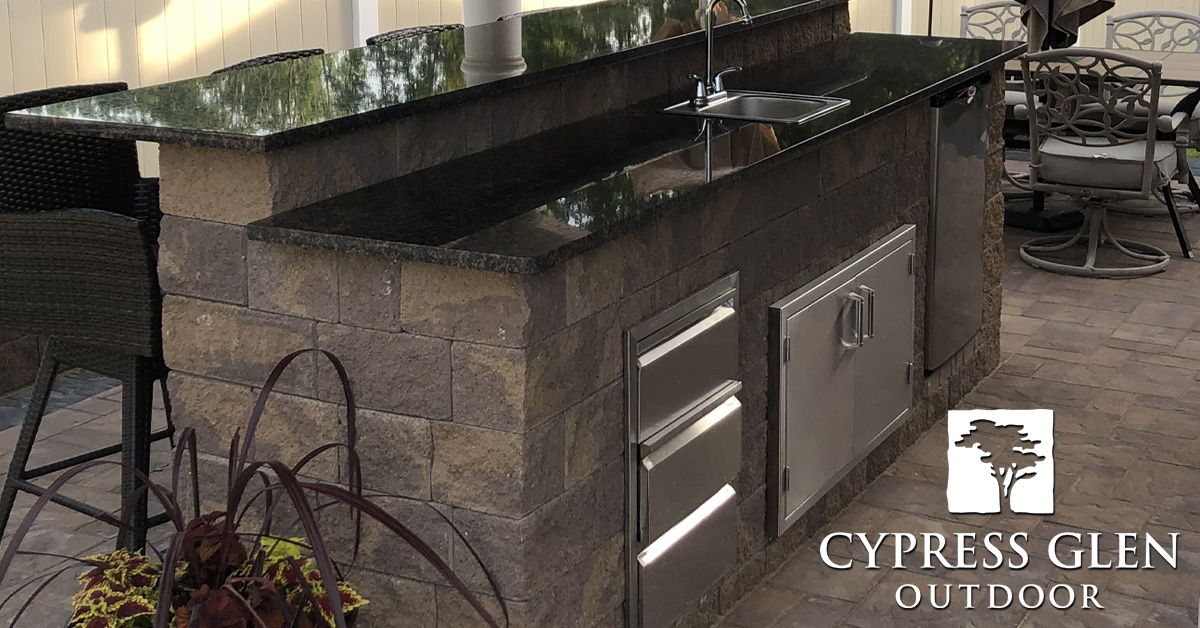 Outdoor Kitchen Considerations
Appliances are just a piece of the outdoor entertainment puzzle that will increase the value of your home. Socializing during a backyard barbecue is fun for the whole family and brings people together, including the cook. What kind of entertainment area do you see for yourself? Cypress Glen Outdoor can help you decide on the layout, appliances, and location. The appliances, patio space, and seating are all important considerations. You might decide to finance your project. You'll enjoy outdoor gatherings for years to come, so build accordingly.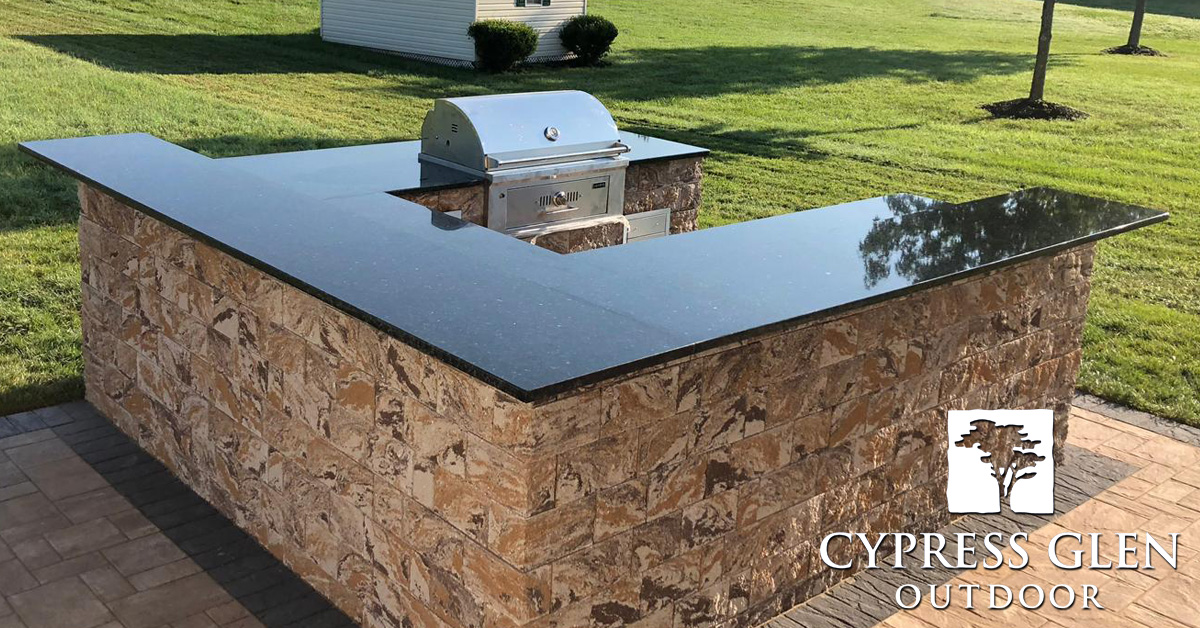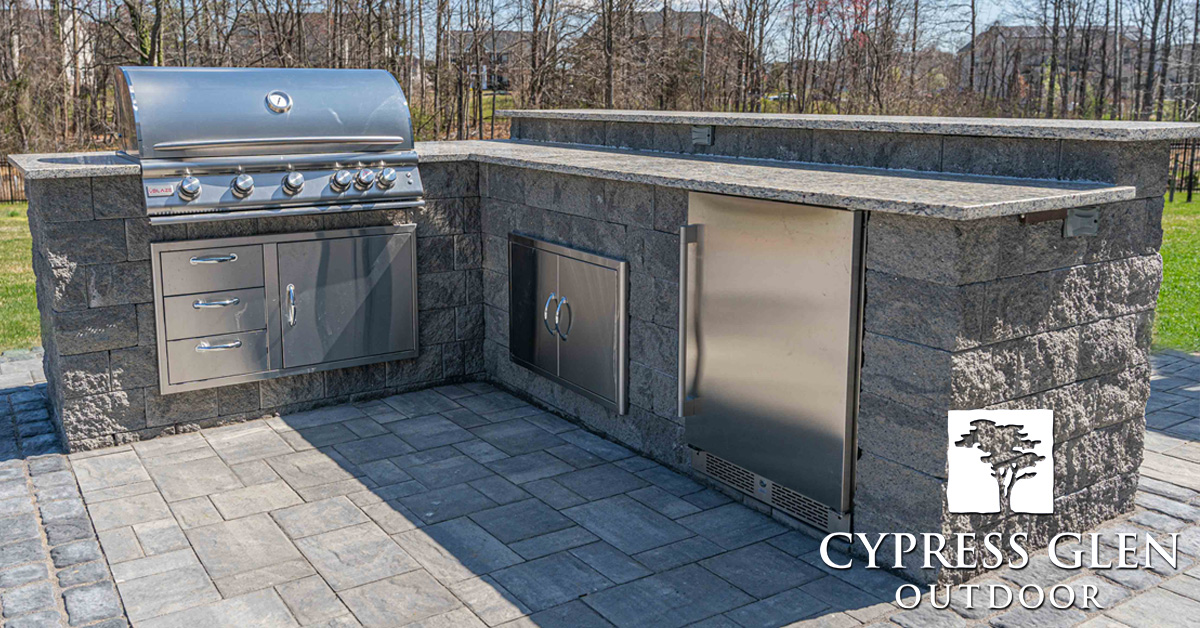 Outdoor Kitchen Styles And Location
The layout of your paver patio and backyard will help determine where to build your new outdoor kitchen. The property shape and size, plus the location of the utilities, are all important factors to consider. You might want a stand-alone kitchen and patio with seating for a more intimate feeling. An outdoor kitchen with a patio attached to the back entry is great for convenience. Let's consider the different styles. Is your entertainment style sophisticated or casual? Do you like to host small, quiet gatherings or big parties?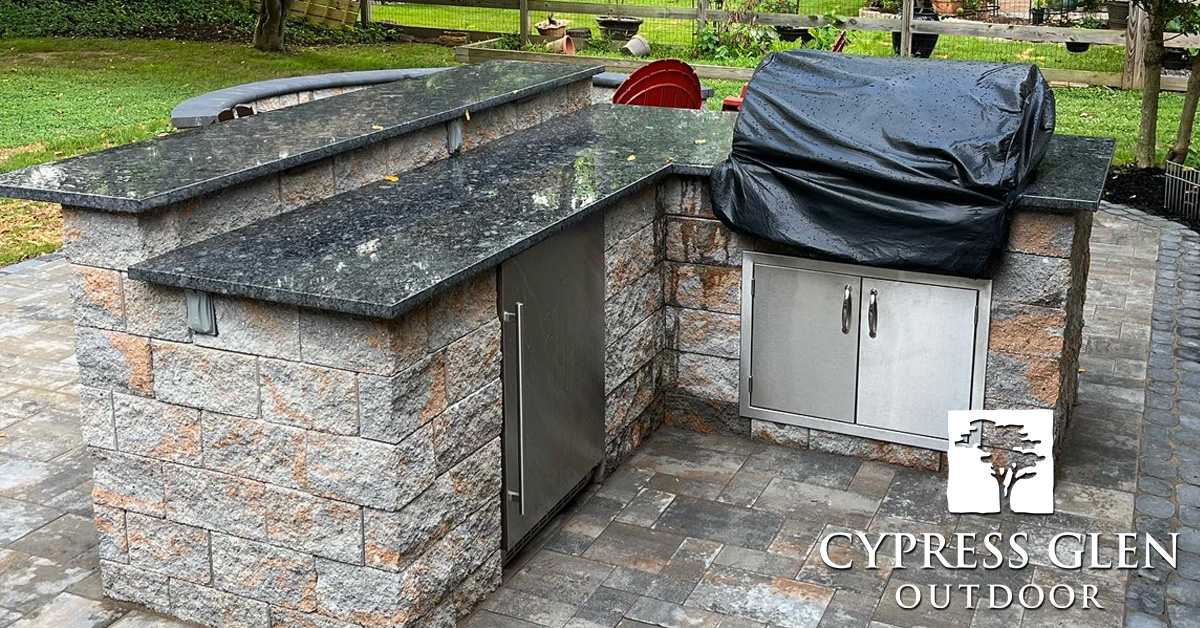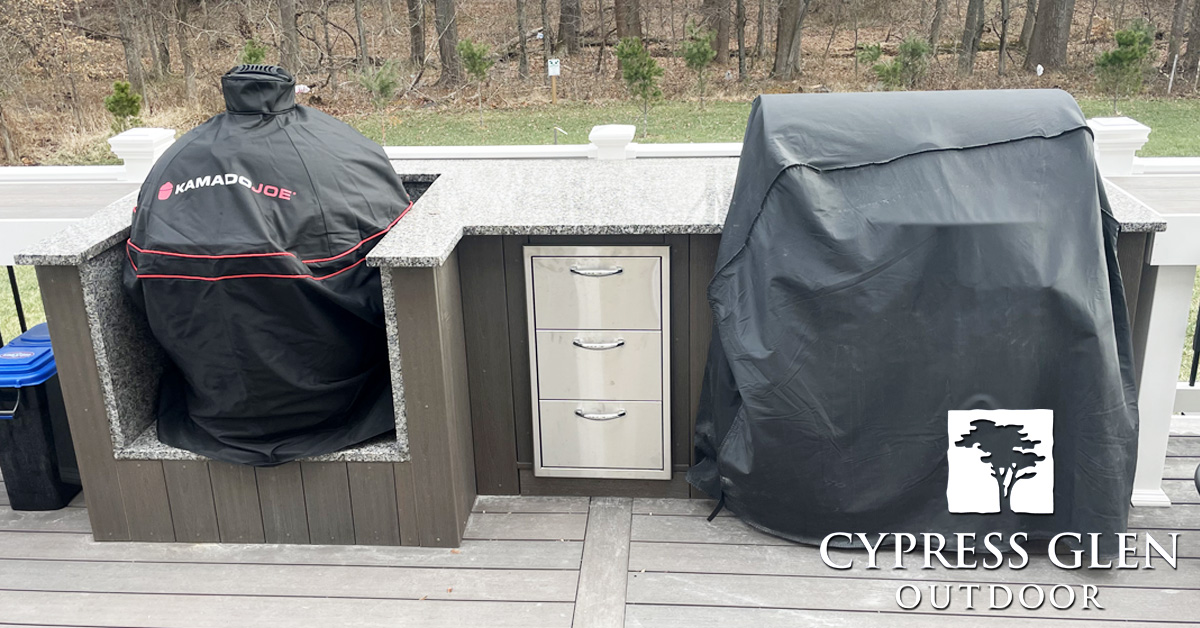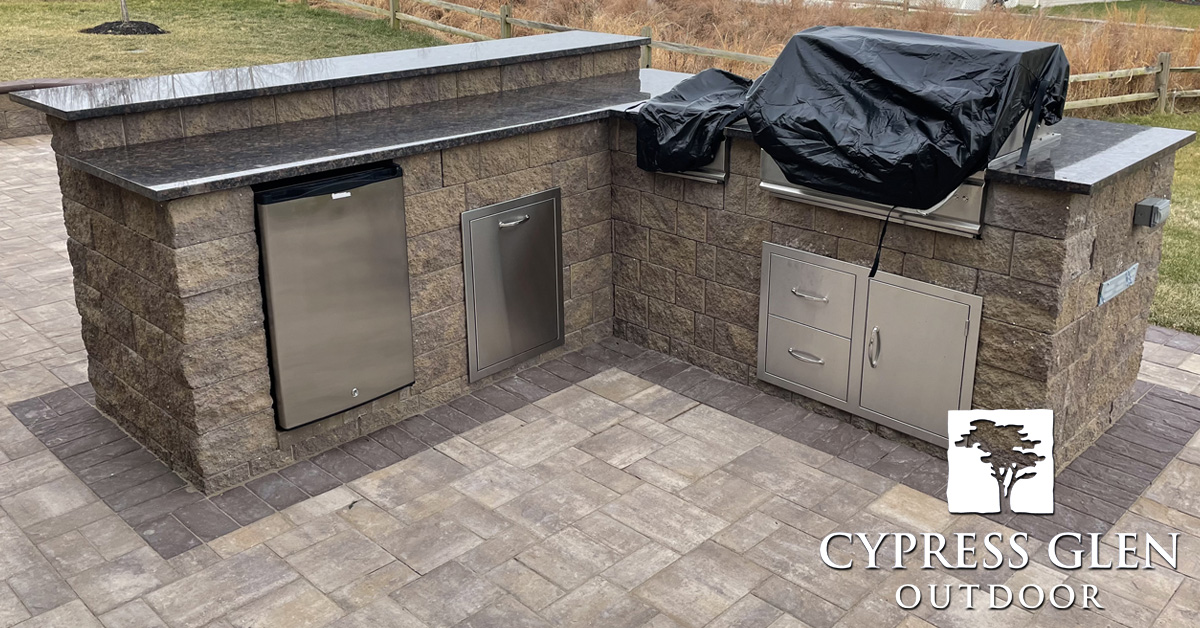 Be sure your beautiful new outdoor kitchen reflects your style and needs. Can you already visualize the festive gatherings while cooking sumptuous meals? Cypress Glen Outdoor has been helping people turn their plain backyards into beautiful outdoor kitchens and entertainment areas for years. Let Cypress Glen Outdoor build you the backyard you've been dreaming of. Call now for a consultation with the best in the business!
High Quality Pavers and Decking