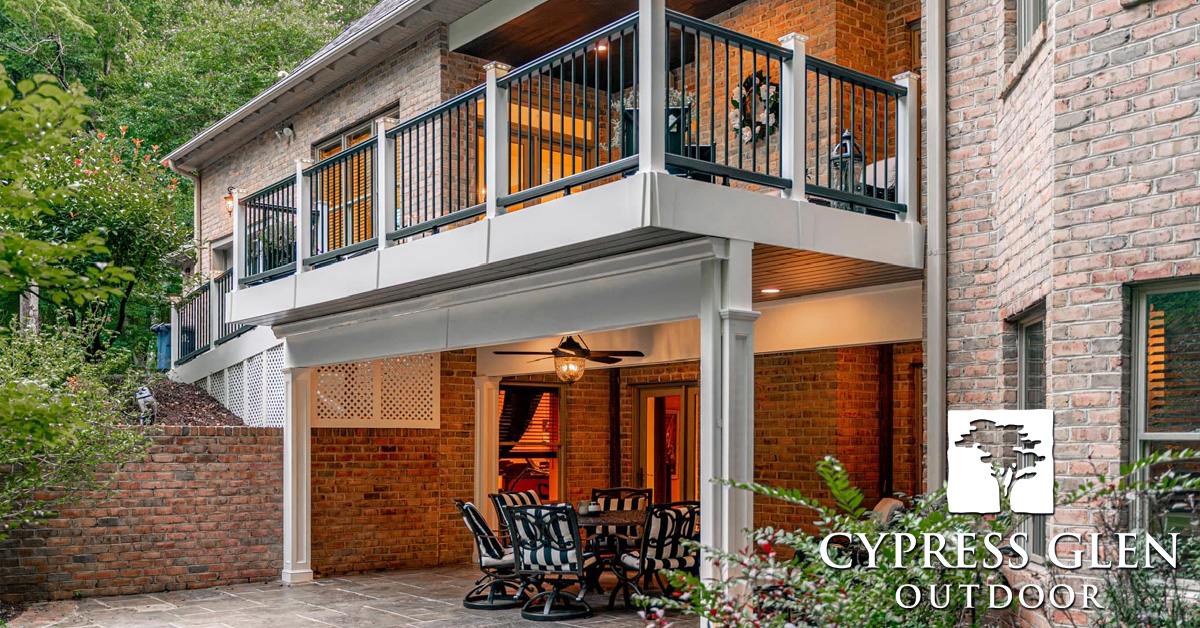 We recently built this custom deck and patio in one of our favorite neighborhoods in Upper Marlboro, Maryland. We set out to build a beautiful outdoor living space. We designed it with the help and input of our clients, and we were all delighted with how it turned out.
This twenty-one-foot deck across the back of the home has a paver patio underneath on the ground floor and a dark, rich Synergy wood ceiling overhead. It's built with Architectural LVL beams, enabling us to use all the space under the deck without using columns. Installing a Trex Rain Escape Deck Drain allows for a dry deck to maximize the time you have to be outdoors enjoying the space. These little touches can make a big difference when it comes to your enjoyment of your patio and deck.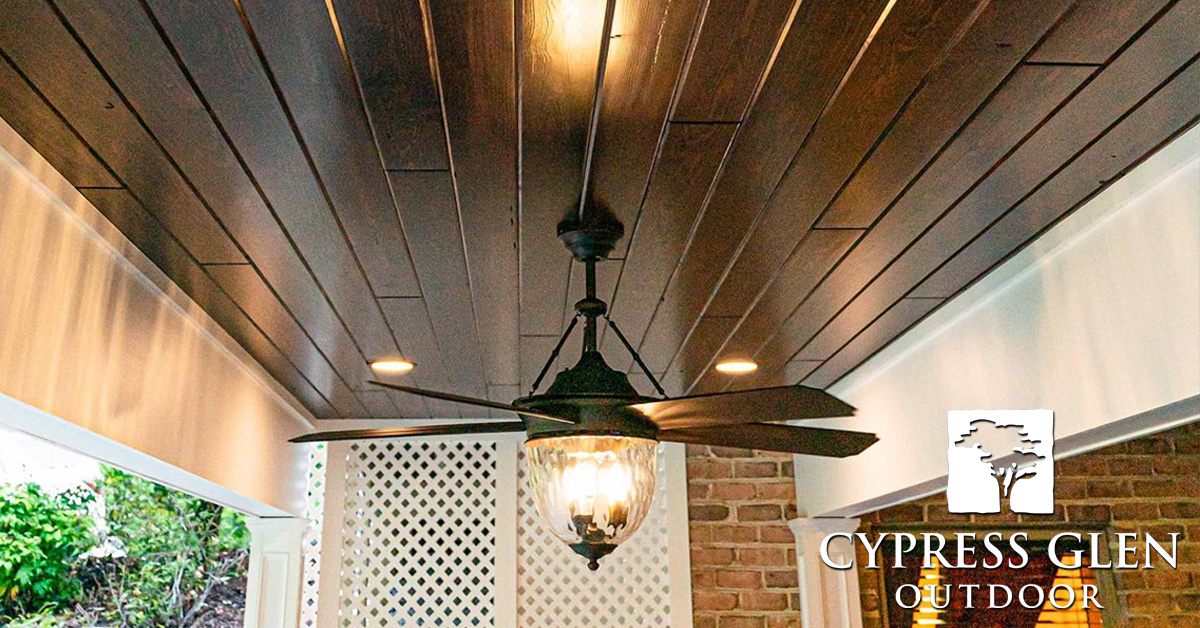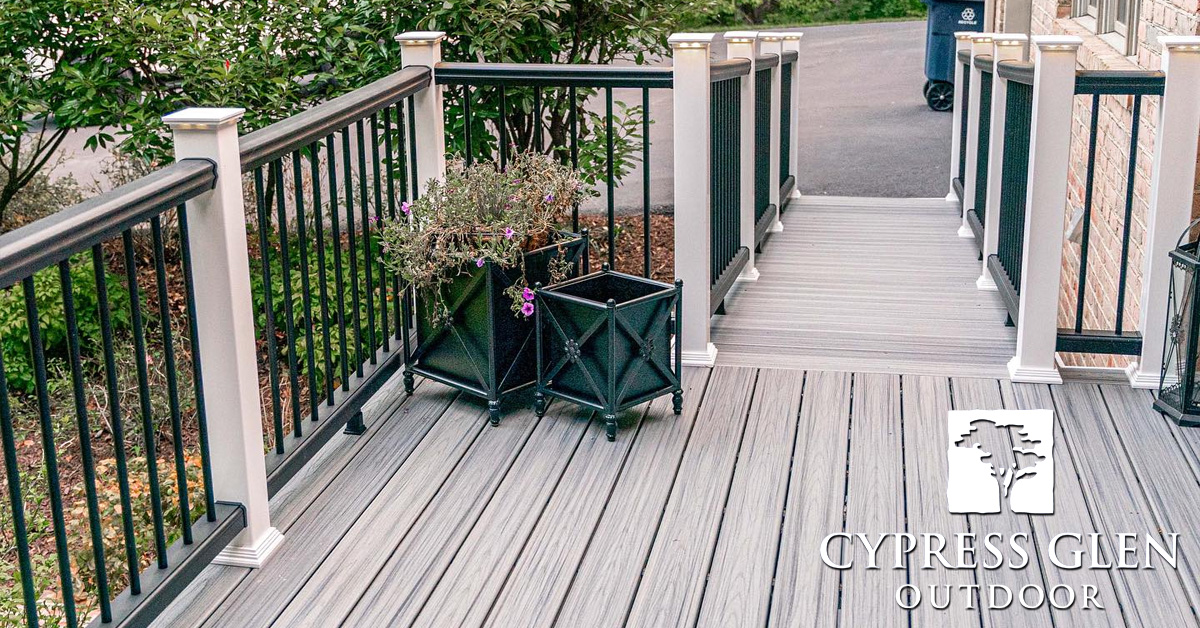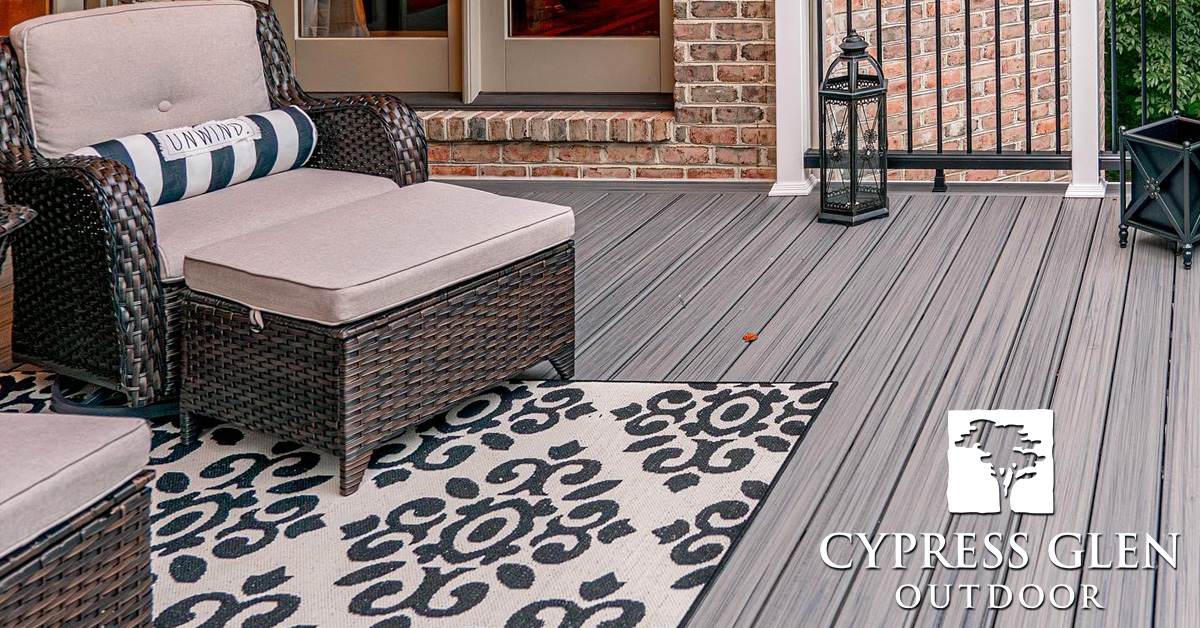 You'll notice that the deck is fully accessible, with an ADA ramp leading up to the deck level. We used Trex Transcend flooring and railing and Fiberon decking in "Latte." The black balusters, railings, and cap lighting set this deck off perfectly! It's so rewarding for us at Cypress Glen Outdoor to build something beautiful and help the homeowners achieve their outdoor living dreams.
What an excellent space for seasonal dinners outside or cocktail parties on the deck. Entertaining will be a snap in this beautiful new outdoor space. Parties and gatherings of all types will enjoy the extra effort that went into this project.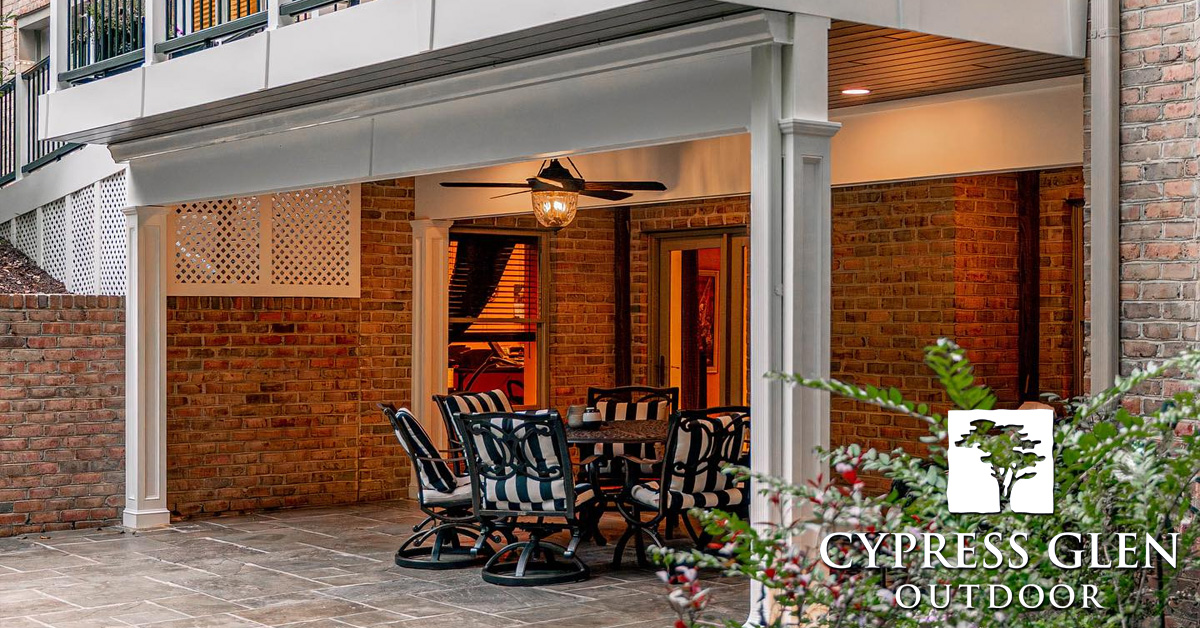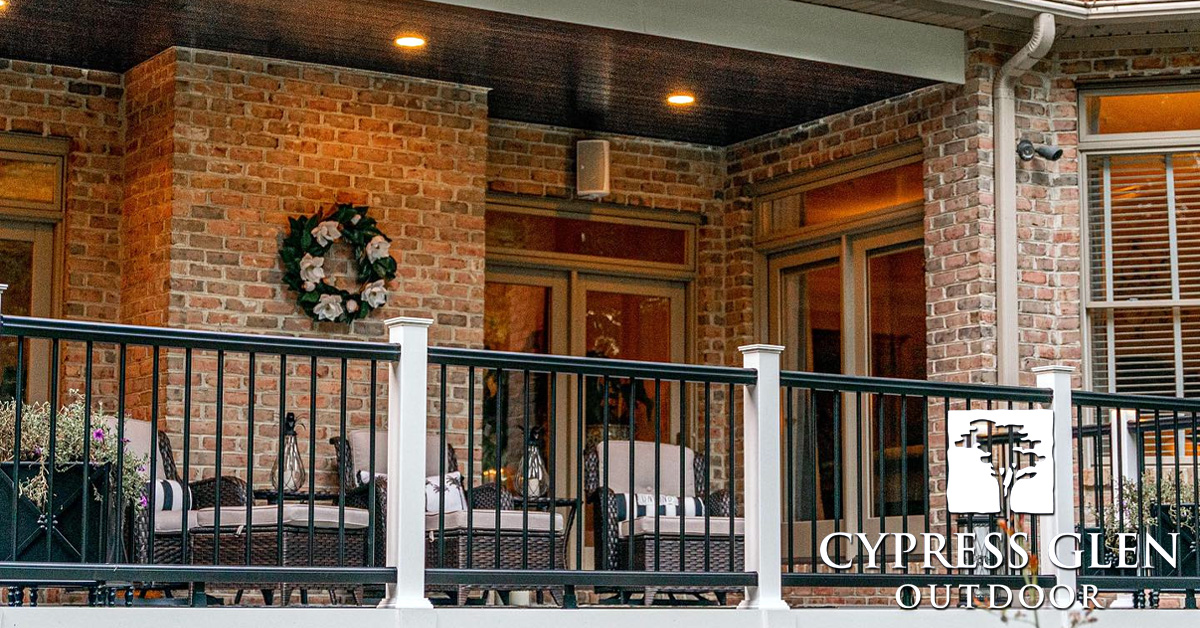 Do you have a special project in mind that we can help make a reality? Let's get together for your free in-home estimate! We'll come out, look at your property, sit down with you, and discuss your plans. We can offer 0% financing to qualified homeowners, and get you on your way to a beautiful custom outdoor living space. Let Cypress Glen Outdoor build the backyard you've been dreaming of. Call Cypress Glen Outdoor today!
High Quality Pavers and Decking